Staff Alumni, old and new, are welcome to register for our Camp Rotary Staff Alumni 2016 Reunion!!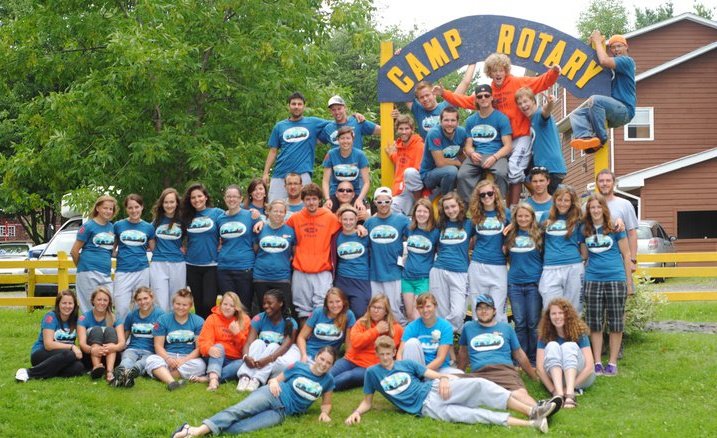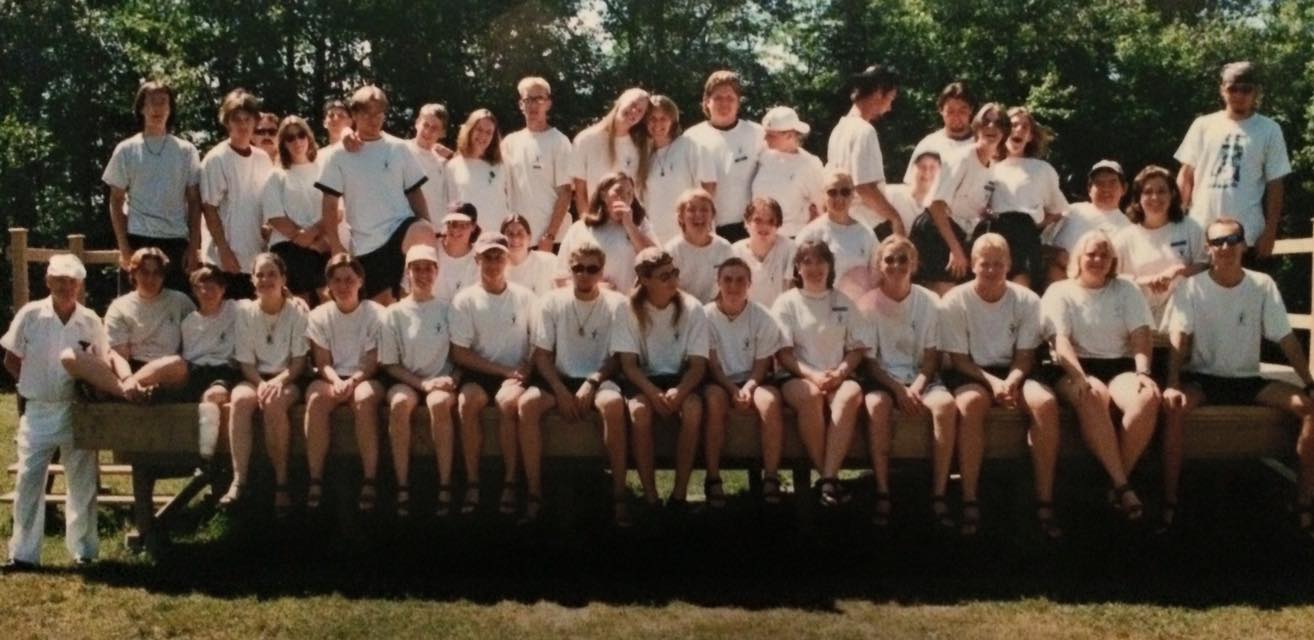 Reunion Q & A
​1. Where is the event taking place?
The Staff Alumni Event is taking place at Camp Rotary, on Sunnyside Beach, Grand Lake West, New Brunswick.
2. When is the event?
The event is taking place from noon on August 6th, 2016 until noon on August 7th
3. Who can attend?
The event is reserved for anyone who ever worked or is working currently at Camp Rotary (staff of the camp) and their families. While campers and LIT's/CIT's of Camp Rotary are still considered alumni, this particular event is for people who are former or current staff of the camp only. If you ever got a paycheque from Camp Rotary and worked there for at least a summer, this means you.
4. Who is running the event?
A group of former staff including Molly Nugent (Bam), Emily Forestell (Timone) and Jake Reid (Pooh Bear) have gotten together to form the Organizing Committee.
5. Why are we having this event?
After talking with a lot of our own friends who used to work at the camp, everyone felt it was time to hold a get-together. The last Camp Rotary Staff Alumni Reunion was held in the summer of 2002, and it was run by staff who worked at the camp at the time in celebration of the camp's 50th anniversary. We feel like it's time to hold an event truly run by the alumni of the camp. In addition, we would like to formally create an alumni group to create a long-term connection between former staff and camp.
6. What will we be doing at the event?
The Organizing Committee will also be establishing a Programming Committee with interested volunteers once registration has begun, in order to plan the events. We anticipate a number of camp "programs" to keep young and old participants busy, for Camp Rotary Staff Alumni and their families. Think swimming, games, and campfires – you know, the usual camp stuff. We'll be looking for many volunteers to pull this all off. Meals included with the registration fee include lunch and dinner on Saturday, and breakfast on Sunday. Guests are welcome to bring their own drinks and refreshments.
7. What if I am coming for only part of the event, or can't stay overnight?
No problem, just let us know when you are going to arrive and when you are leaving, but the registration fee will be the same even if you just attend part of the event. One of the purposes of the registration fee is to raise money for the camp (see Q. 10 below), and plus we want to make handling of registrations and money easier on the Organizing Committee. Remember, we're volunteers too. So if you are coming to the event, even just to "visit", you will need to pay the full registration fee.
8. So what's with this Camp Rotary Staff Alumni?
At this point, it's an informal group of people who used to work at the camp. For our own enjoyment, we thought it would be fun to hold a get-together at the camp to celebrate all the wonderful summers we spent on Grand Lake. We hope that there is enough interest generated from this event to formalize a true Camp Rotary Staff Alumni that will hold many more events, beyond just a reunion. Events could consist of : opportunities to helping during spring clean-up day, getting together in small groups throughout the year in different cities where alumni live now, and/or setting up a long-term fund for staff alumni donations to the camp.
9. What is included in the registration price?
For the price of registration, we will be covering the total cost of holding the event, including facility rental fees for food and accommodations, plus any swag purchased. We will be getting as much donated as we can and Camp Rotary has lowered their usual fee to cover only their actual costs, so we anticipate there will be some leftover *profit* that will be used to create an alumni fund that will be used to support camp and camp alumni.
10. Where is the money for all this going and how is it being handled?
Any and all money leftover money from the event is being used to create a Camp Rotary Staff Alumni Fund. For this particular fund, we are asking that Camp Rotary establish a bursary or bursaries (depending on how much is raised) to be given to current deserving Camp Rotary Staff to help pay for their own schooling. We aren't going to set any more formal guidelines for this money at this time. Formal decisions about the allocation of the funds and the process for managing the fund will be made during the summer of 2016 to create a sustainable structure for moving forward. .
Our volunteer treasurer will keep a separate bank account for all event transactions which the 3 member Organizing Committee will have oversight for. Essentially all of the money will go to either pay for the swag directly to the supplier, or as a lump-sum payment to Camp Rotary. There are no other fees being paid, and everyone is volunteering their time so no salaries to the organizers.
11. What's the deal with swag?
We thought it would be fun to sell some Camp Rotary Staff Alumni gear, as for some of us it's been a long time since camp and we don't have as many camp clothes anymore! We've kept the options to hoodies and t-shirts only to keep it simple. You can buy as much as you want, but pre-purchases are necessary because we need to know quantities. We don't anticipate having any gear for sale at the event, so make sure to fill out the form if you want stuff ahead of time.
12. What are the future plans for the Camp Rotary Staff Alumni
We hope that enough interest is gathered from this one event that there is an ongoing desire to have a more formal staff alumni group that could do a lot of fun stuff together, and help out Camp Rotary. We'll talk more about that at the event to see what kind of interest there is, but for now, we are just planning this event.
---